Hey Diva! Which Spring/Summer 2019 Swimwear trends is on your to get list? There are so many designer swimwear options it can be hard to choose! So let's take a look at a few top Spring/Summer 2019 swimwear trends ahead of time!

One of the most appreciated trends is the swimsuit with matching cover ups ! Every July the hottest swim brands migrate to Miami Florida for Miami Swim Week! From sexy poolside runway shows to partying all night, we rounded up the highlights you need to know from Miami Swim Week. The anticipation for the Designer Swimwear and Resorts collections is extremely high this Summer! The sizzling kick-off for Miami Swim Week 2019 is July 11th – 16th, 2019 Meet us in Miami!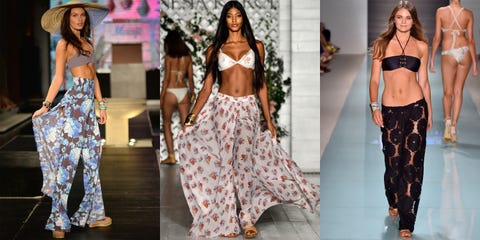 Miami has made a name for itself as one of the world's premiere destinations for swim and resort wear showcases and runway shows.